vs.
---
Next Page- College Football
Page 3- College Basketball
Page 4- Stats, Rankings, Expansion, etc.
MWC vs. WAC Links
---
Page One- History
June 30, 1999: A day that will not be forgotten by many as eight schools broke away from a conference that had grown too big for it's own good. The leftover 8 were reeling in the dust, hoping that they were going to wake up from a nightmare. The face of Division 1 college athletics had undergone yet another change as the 16-team WAC split into two separate conferences. The Western Athletic Conference, expanded from 10 to 16 teams in 1996, was supposed to become a super conference gaining respect and acclaim through numerous teams and large media outlets, but this new level was not to be. Due to broken rivalries, a new alignment scheme in planning and 16-way revenue sharing, eight teams felt it was time to do something new (or old, whichever way you look at it). Teams that formed the Mountain West Conference were the Air Force Academy, Brigham Young University, Colorado St. University, the University of Nevada-Las Vegas, the University of New Mexico, San Diego St. University, the University of Utah and the University of Wyoming. The leftover 8, who kept the WAC name despite being half Texas, was comprised of Fresno St. University, the University of Hawai'i, Rice University, San Jose St. University, Southern Methodist University, Texas Christian University, the University of Texas-El Paso and the University of Tulsa. Since that time teams have come and gone from the WAC. The University of Nevada joined the WAC in 2000, Texas Christian left in 2001 for Conference-USA, and Louisiana Tech and Boise St. joined in 2001. The two conferences are now in a constant battle for respect from the BCS conferences along with others such as Conference USA, MAC and Sun Belt. This page was created to help analyze who is in better shape now, help predict future expansion or contraction, and to become a good resource for information on the MWC and WAC. If you have any suggestions that would help me analyze this battle better or other statistics you would like to see, please e-mail me at gfbball@yahoo.com. Enjoy!
Your current Mountain West Conference teams...










the Air Force Academy Falcons, Brigham Young Cougars, Colorado St. Rams, New Mexico Lobos, San Diego St. Aztecs, Utah Utes, UNLV Rebels and Wyoming Cowboys.

From the Western Athletic Conference...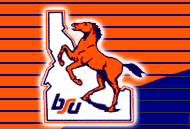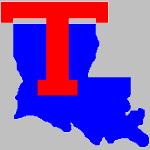 the Boise St. Broncos, Fresno St. Bulldogs, Hawai'i Warriors, Louisiana Tech Bulldogs, Nevada Wolfpack, Rice Owls, San Jose St. Spartans, Southern Methodist Mustangs, UTEP Miners and Tulsa Golden Hurricane.

---
Top
Next Page- College Football
Page 3- College Basketball
Page 4- Stats, Rankings, Expansion, etc.
MWC vs. WAC Links
Got a comment, question, suggestion? gfbball@yahoo.com.